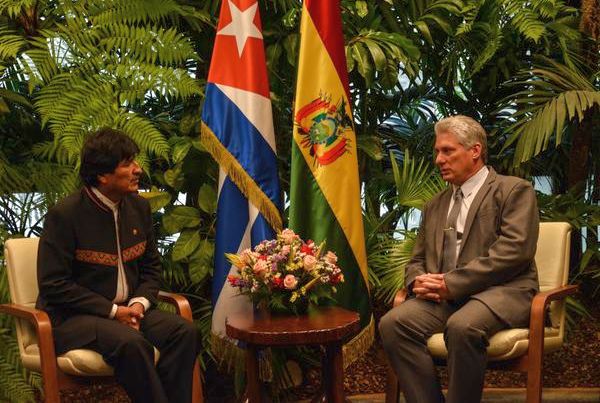 Cuban President Miguel Diaz-Canel received Bolivian President, Evo Morales, who arrived in the island last night with the goal of promoting bilateral relations and regional integration
After the reception and the official ceremony at the Palace of the Revolution, both leaders began the official talks.
Before the meeting, Morales paid tribute to the Cuban National Hero, Jose Marti, at the Memorial that bears the name of the independence leader.
In brief statements to the press, the Bolivian leader congratulated Diaz-Canel for his recent election as president of the Councils of State and Ministers, and highlighted the solidarity of Cuba with other nations of the world.
He also noted that his visit seeks to strengthen the agenda of the Bolivarian Alliance for the Peoples of Our America and the Community of Latin American and Caribbean States.