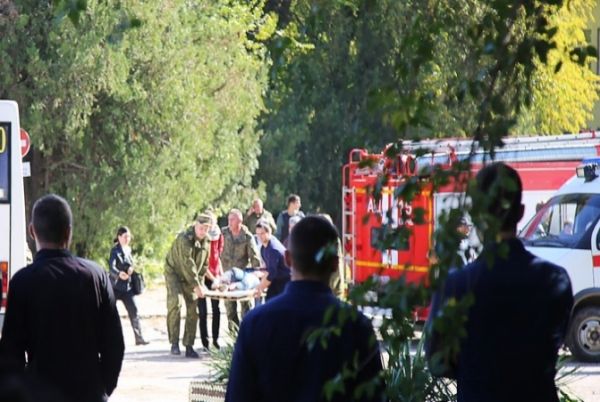 Reportedly, the number of casualties increased to 18 people, about 50 people remain wounded
Witnesses at a high school in Kerch, Crimea, on Wednesday gave versions of armed people who opened fire, after detonating a bomb in that educational center, with a preliminary death toll of 18 and 50 wounded.
A first story by the National Anti-Terrorist Committee referred to the explosion of an explosive device reinforced with metal fragments and a 22-year-old student who apparently committed suicide after the attack and whose body appeared in the campus library.
But then, high school students and professors pointed out that there were several people hiding in the bathroom of the center who haunted the classrooms to open their doors and shoot the students, after the explosion.
Russian President Vladimir Putin, who was previously informed, ordered the main hospitals in the country to be ready to offer the necessary assistance to the injured, 20 of whom had to be hospitalized, medical sources reported, quoted by the capital's TV.