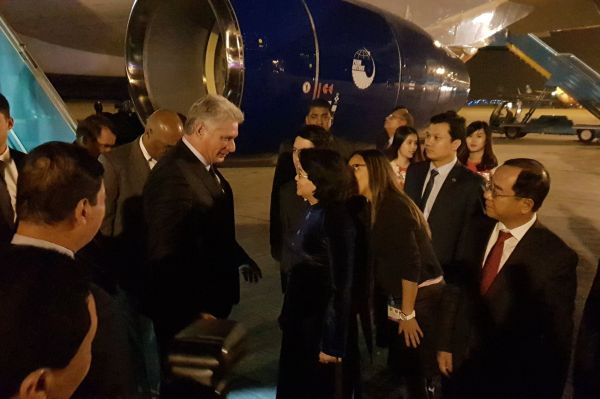 The Cuban President travelled to Vietnam from China after concluding a very successful state visit which fostered bilateral friendship and cooperation links
Cuban President Miguel Diaz-Canel arrived in Vietnam on Thursday in the framework of a tour that ratifies the continuity of the Cuban Revolution and the consolidation of relations with the countries he is visiting.
The Cuban leader travelled to Vietnam from China, where he concluded a successful state visit which, he said, had a special significance because it focused on further fostering friendship between both governments and peoples.
The head of State is visiting Vietnam in response to an invitation from the president and general secretary of the Communist Party, Nguyen Phu Trong, and Prime Minister Nguyen Xuan Phuc.
Diaz-Canel's visit is taking place a few days after the 58th anniversary of diplomatic relations between the two countries.
The visit also coincides with an excellent time in bilateral ties in several aspects, particularly in the political sphere.