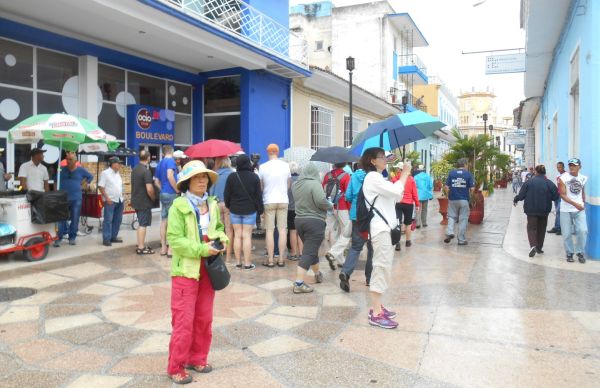 Cuban authorities highlighted the confidence in this destination after the arrival of two million international visitors on May 18
We received two million international visitors, despite the impact left by Hurricane Irma and the strengthening of the (economic, commercial and financial) blockade imposed by the United States government, especially the campaigns and measures aimed at hindering the Americans' travels to our country, according to a note posted today on the Facebook page at the Ministry of Tourism of the island.
This demonstrates the trust and recognition of tour operators, travel agencies, airlines and tourists from all over the world, the Cuban tourist product and the security offered by our country, which was reaffirmed during the Tourism Fair, FITCuba 2018, which marked a record of participation, the note says.
According to the note, Canada and European markets continue to be the main source countries of tourists. Russia, Mexico, Argentina, China and Brazil also stand out, due to their marked growth.
During FITCuba 2018, Cuban Tourism Minister, Manuel Marrero, expressed confidence in the development of the travel industry in this country, due to the potentialities and above all security.
The hotel industry of the Caribbean nation is currently composed of 69,041 rooms, with 63 percent of four and five star facilities and 74 percent on beaches.
About 110,416 people are working in tourism in Cuba, 41.2 percent of which are women, and 48 percent are under 45 years old.
The island attended last year some 4,689,896 foreign visitors, for an 11.6 percent increase. For 2018, the goal is to reach five million international visitors.