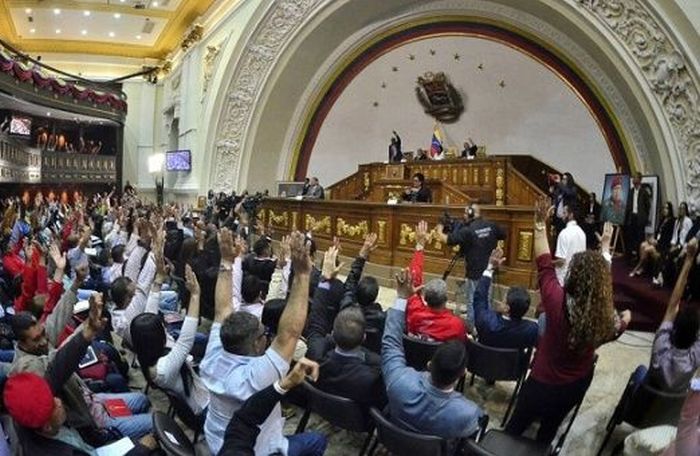 Opposition candidates have been registered for December elections behind the banners of other political groups
Venezuela's opposition has strongly denied its participation in the municipal election in December but it has presented candidates, who are hiding behind the banners of other political groups.
That has been the logic in the discourse of the so-called Mesa de la Unidad Democratica (MUD) over the past few days.
For example, on Tuesday, the MUD members, as well as organizations that criticize that alliance made up of opposition parties, registered candidates in all nine municipalities in the state of Lara, in central-western Venezuela, for the municipal election on December 10.
That information was contained in the list of the National Electoral Council (CNE), on which each candidate is identified by several parties for the December election.
Avanzada Progresista (AP), the party of former Lara Governor Henri Falcón, which belongs to the MUD, registered candidates in eight of nine municipalities in Lara.
Other parties like Copei, which has split from the MUD, will be represented in the election by Leonardo Torres (Iribarren), Henry Camacaro (Jiménez), Constantino Montesinos (Morán) and Orlando Rodríguez (Torres).
The so-called Nueva Visión para Mi País (NUVIPA), a movement that identifies itself as Christian, registered candidates in seven municipalities in Lara: Emilia Piña (Iribarren), Neiel Méndez (Crespo), Adán Fernández (Jiménez), Tony Salas (Palavecino), Jesús Pérez (Torres), Melquíades Rojas (Urdaneta) and Alejandro Mújica (Andrés Eloy Blanco).
Another example of the contradictions within the MUD was evident on Tuesday, when the parties Voluntad Popular and Primero Justicia rejected the candidacy of Manuel Rosales for the governorate of Zulia, who was supported by Un Nuevo Tiempo, another opposition group.
Meanwhile and despite the MUD's maneuvers, the United Socialist Party of Venezuela (PSUV) is tuning up its machinery to win the election in the country's 335 town halls, according to the organization's spokesman, Freddy Bernal.