Spanish singer Enrique Iglesias has shot in Cuba some scenes for a new video clip with Cuban musician Descemer Bueno and Puerto Rican duo Zion and Lenox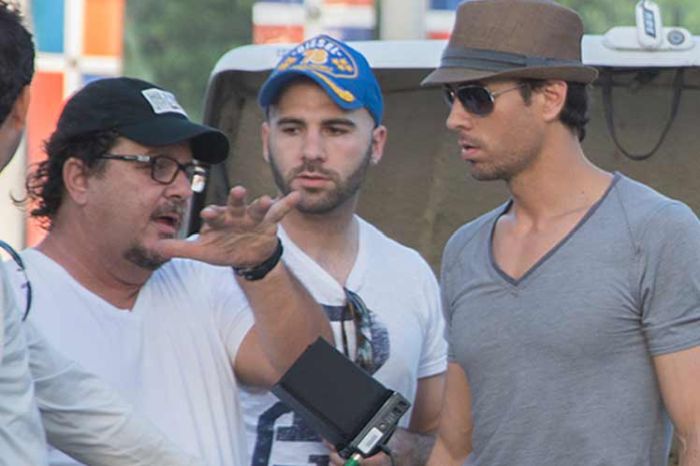 'Subeme la radio' is the title of the video clip, the song has not yet released, but it is already charging audiovisual personality in this capital, directed by Alejandro Perez, Cuban director of several video clips with Iglesias and Bueno, together and separately.
This time, Perez, a graduate from the Faculty of Audiovisual Media at the Higher Institute of Art (ISA), called the mythical dance group Guaracheros de Regla and the children of the 'Paso a paso' project, directed by Julie Rodriguez, to share some dance moments along with the singers.
The streets in Old Havana next to the Central Railway Station in this capital, was the scene in which Iglesias danced with Cuban dancers and took photos with admirers.
The song 'Bailando', composed by Bueno and played with Cuban duo Gente de Zona and the popular Spanish singer, became an international success with several awards and attracted glimpses on the work of Perez, a photography director with a solid career.