Prior to the decoration ceremony, the Cuban President had officially welcomed his Ecuadoran counterpart, with whom he held talks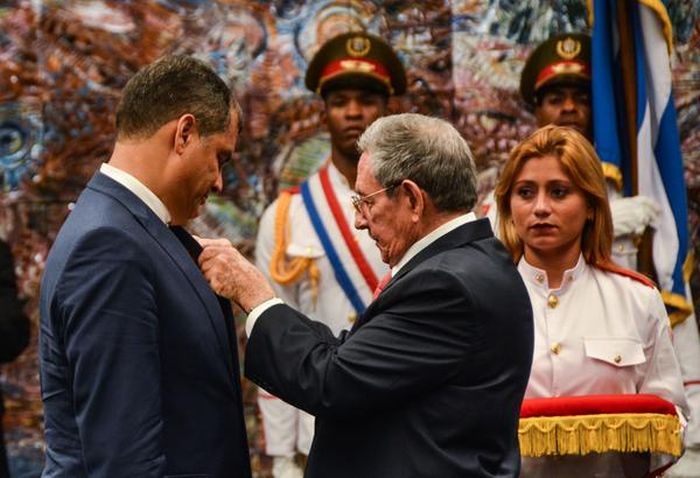 Army General Raul Castro Ruz, president of the Councils of State and Ministers, awarded Rafael Correa with the Jose Marti Medal, the highest distinction granted by the Council of State to foreign personalities
University of Havana Grants Honoris Causa to Rafael Correa
Rafael Correa Pays Visit to Santa Ifigenia Cemetery
Rafael Correa Visits Cuba for Decoration and Tribute to Fidel
Prior to the decoration ceremony, the Cuban President had officially welcomed his Ecuadoran counterpart, with whom he held talks.
In a fraternal environment, both leaders expressed satisfaction for the excellent state of bilateral relations and exchanged on the Latin American and Caribbean integration process in addition to other international issues.
Accompanying the Ecuadoran Head of State were Guillaume Jean-Sebastien Long and Pamela Morcillo Ortiz, ministers of Foreign Relations and Sports, respectively; Patricia Barriga, secretary of Communications; Rene Alberto Ramirez Gallegos, secretary of Higher Education, Science and Technology and Innovation and Fabian Solano Moreno, ambassador to Cuba.
On the Cuban side, Miguel Diaz-Canel Bermudez, first vice president; Bruno Rodriguez Parrilla, foreign minister; Rodrigo Malmierca Diaz, minister of Foreign Trade and Investment; Antonio Eduardo Becali Garrido, president of the Sports Institute and Rogelio Sierra Diaz, deputy foreign minister.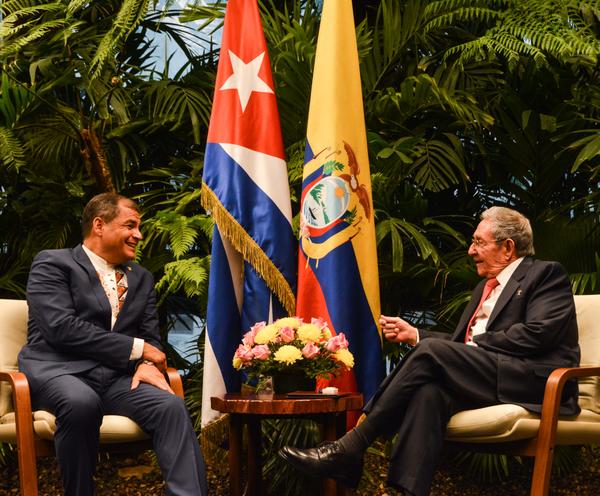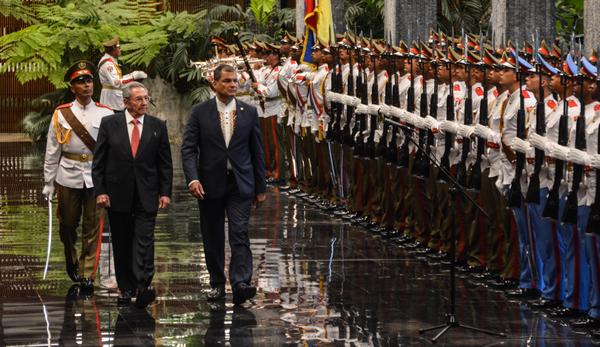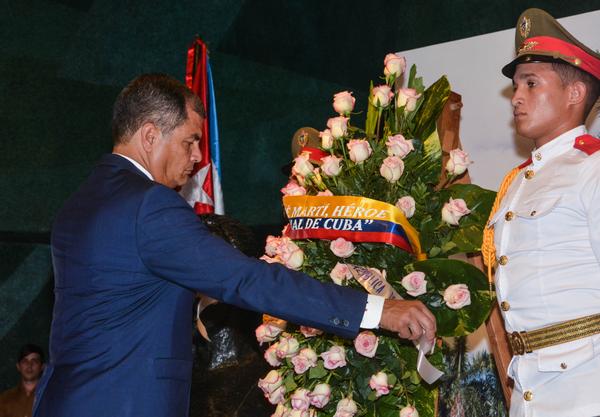 (Photos: ACN)