The Iranian Brigadier General Amir Ali Hajizadeh has affirmed that this Persian nation will not allow any foreign country to inspect its military sites under any circumstances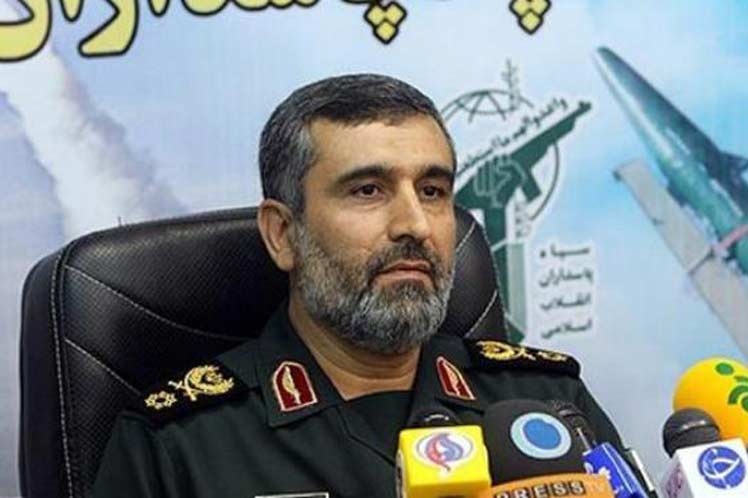 The Iranian Hispantv website reported today that Hayizade responded to some reports by US media about Trump administration's plan to push for a more intrusive and regular inspection of Iranian military sites on the pretext that Tehran is failing to comply with the nuclear agreement.
Such an agreement, signed in 2015 between Iran and the Group-5 + 1 (US, France, UK, Russia and China, plus Germany), allows Iranian scientists to continue their atomic project as long as it is for peaceful purposes. Peaceful purpose was always included in Iran´s plans, nevertheless, Washington is currently seeking excuses in order to repeat in Iran the same scenario in Libya, said Hayizade.
The commander of the Islamic Revolution Guards Corps (I.R.G.C.) Aerospace Division assured that they will not be subjected to pressure or intimidation.
'The United States seeks to disarm by using pressures, sanctions and psychological operations, and plans to repeat the same Libyan scenario but in our nation, but we will never give them such an opportunity,' he said.
The Iranian Foreign Ministry, in response to the US government's attempts, described such claims as a ridiculous and impossible dream, and defended the Persian nation's nuclear program, considered as a national, defensive and dissuasive issue.