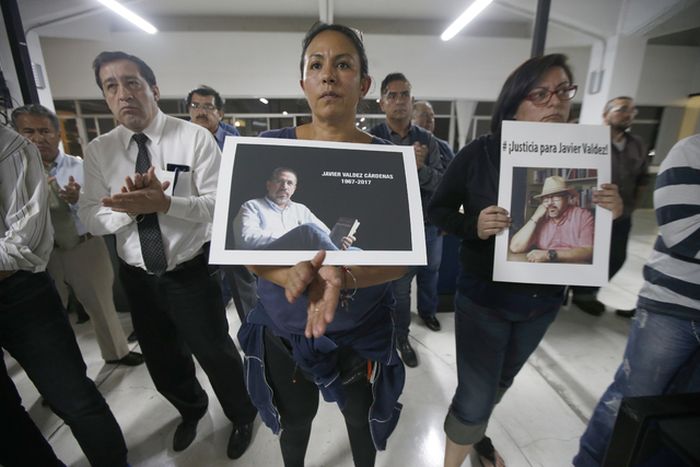 Javier Valdez, a correspondent for the newspaper La Jornada, and author of several books was violently killed by several hooded men

From 2000 up to date 126 journalists have been murdered in Mexico, according to an update of the National Commission of Human Rights (CNDH).
Mexican Reporters Protest Murder of Journalist Javier Valdez
The last reporter who was violently killed was Javier Valdez, a correspondent for the newspaper La Jornada in Culiacán, Sinaloa state, and the author of several books and research on the scourge of criminal groups that live from drug trafficking.
Several hooded men shot Valdez the night before in a central avenue of Culiacán in what President Enrique Peña Nieto described as an 'outrageous crime'.
With the declaration of war against drug trafficking, initiated in the government of Felipe Calderón and continued by Peña Nieto, the number of murders and attacks against journalists tripled in the country, after 20 murders between 2000 and 2005, to 61 from 2011 to the date.
So far this year there have been six media professionals who have been killed allegedly by hired assassins of the organized crime.
Their deaths, and those of other colleagues who lost their lives earlier, continue unpunished.
The CNDH has also recorded the disappearance of 20 press professionals and 51 attacks against the media since 2006.