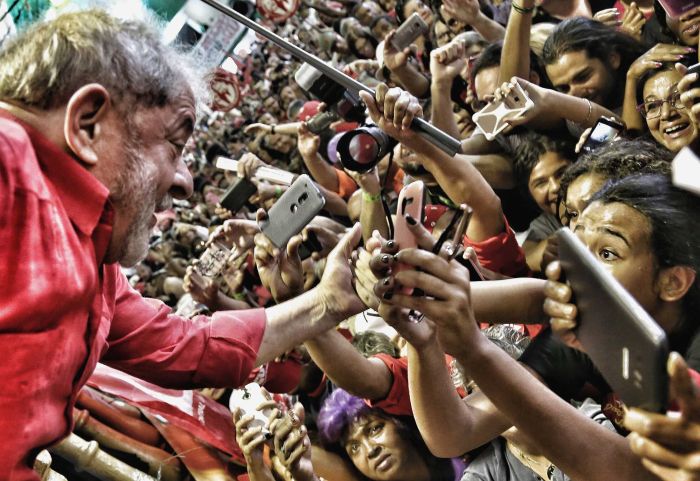 During the 20-day tour of northeastern Brazil, the former Brazilian president will visit 25 cities through nine states
A meeting between workers and Luiz Inácio Lula da Silva in defense of the naval and oil industries marks today the presence of the former Brazilian president in the state of Pernambuco.
Lula arrived in the northeastern Brazilian state on Thursday leading the Caravan of Hope, which will tour 25 cities in nine states until September 6.
In addition to the event in support of those two vital sectors for the national economy in the municipality of Ipojuca, the ex-president will meet in the afternoon with the social movements that make up the Brazil Popular Front in Plaza do Carmo, the Lula Institute confirmed on its website.
On his way to his birthplace, Pernambuco, the founder of the Workers' Party (PT) stopped yesterday at a camp of the Landless Rural Workers' Movement (MST) in Xexeu. In Recife, the state capital, he visited the Cais do Sertao Museum, which pays tribute to the culture, the history and the people of the sertao region (backcountry).
From Recife, Lula sent a message of solidarity to the relatives and friends of the victims of two maritime accidents over the past few days in the Xingu River, in the state of Para, and in the Bay of All Saints, between Salvador and Itaparica, as a result of which dozens of people were killed.
Lula will stay in Pernambuco until Saturday, when he will visit the neighborhood of Brasilia Teimosa, a project promoted by his government that eliminated 1,864 rustic houses built on pillars without hygienic conditions and replaced them with more than 4,500 homes.
The Caravan of Hope will have a second stage in Pernambuco on August 31, when it will return from North Juazeiro, in the state of Ceara.
During its 20-day tour of northeastern Brazil, the Caravan of Hope will visit 25 cities in the states of Bahía, Sergipe, Alagoas, Pernambuco, Piauí, Paraíba, Río Grande del Norte, Ceará and Maranhao, which have about one-fourth of the country's population altogether.