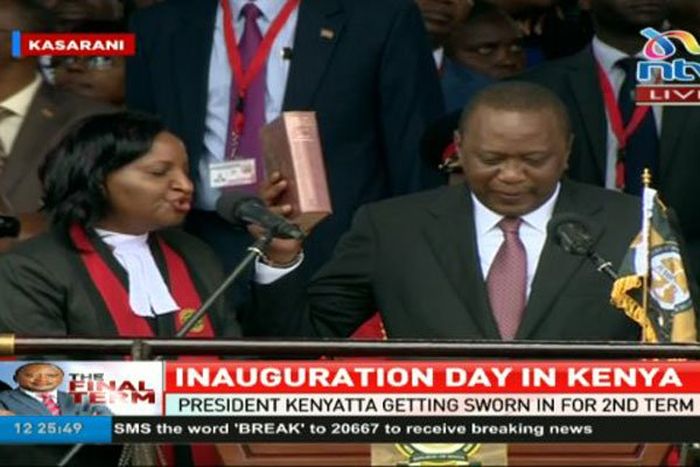 Thousands of supporters attended President Uhuru Kenyatta swearing-in ceremony held at Kasarani Stadium, Nairobi

Kenyan President Uhuru Kenyatta took office in a complicated political environment, as opposition leaders and supporters refuse to recognize his legitimacy. Media highlights the legal ups and downs that preceded Kenyatta's assumption back to being head of state.
Last week, the Supreme Court considered its victory in the elections on October 26 valid and dismissed the appeals filed against the results of the elections.
That was contrary to what happened with the consultation of August 8, in which the Supreme Court agreed with the opposition National Super Alliance (NASA), led by Raila Odinga, which is currently waging a political battle that aggravates the Kenyan social situation.
The lack of dialogue and agreement between the parties caused NASA to threaten to proclaim Odinga president in an alternative ceremony, in case Kenyatta takes office.
That action —according to the National Super Alliance— would be carried out based on the results of the August elections allegedly obtained from the Electoral Commission servers that the coalition considers the only true ones, the media said.