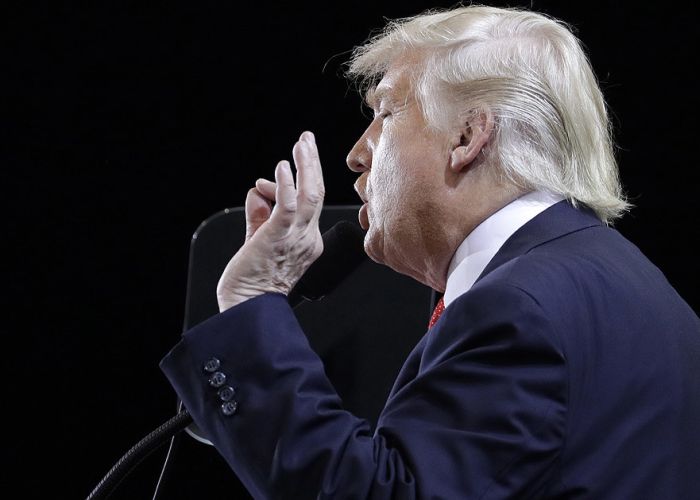 According to politico.com website, the US president seeks to reaffirm the validity of blockade imposed by Washington on the Caribbean nation 55 years ago
US President Donald Trump's announcement on the situation with Cuba will be focused possibly on tightening restrictions on travel and banning commercial transactions with Cuban state-owned companies, according to the Politico.com US political-journalism company.
The media stated that had access to the draft of Trump's executive order on policy to Cuba, which seeks for reaffirming the validity of the economic, commercial and financial blockade imposed by Washington on the Caribbean nation 55 years ago.
According to the publication, it probably means that US travelers will not even be able to stay at a hotel in Old Havana or make use of any tourism service in Cuba.
Although the citizens of this country will be allowed to make payments of goods and services to the private sector, the new measures would increase the requirements that should be met by those interested in visiting Cuba.
Politico.com reported that Trump's administration will request a full schedule of activities to be conducted in Cuba by the US citizens who will be authorized to visit the island.
In addition, they must take detailed records of all their financial transactions for five years to make them available to the US Treasury Department if requested, and also keep strict notes proving their compliance with the new order, otherwise they would be fined.
For US-based companies such as Marriott-owned Starwood Hotels, Trump's policy could be the cancellation of the license to operate in Cuba.
Trump's new stance would also ban officials from diverse sectors, state agencies, unions, media, lawmakers, officials and judges from having bank accounts in the United States.
Likewise, it could lead to increased support for subversive activities against the Cuban government, as it is for the State Department and the Agency for International Development to review all Cuba-related programs.
The order would allow continued expenditure linked to operations at the Guantanamo Naval Base against the will of the Cuban people and Government, and would also keep the corresponding funds for the US embassy in Havana.
The sending of family remittances, and transactions such as agricultural product sales, would be allowed to continue in which Cuba is required to pay in cash and in advance.
The media stated that Trump will not re-establish the 'dry feet-wet feet' policy former President Barack Obama called off on January 12.
According to the draft, Donald Trump will justify those actions on the grounds that these respond to 'key interests of national security and solidarity with the Cuban people.'
Such an argument, however, is contrary to what has been recently expressed by a great number of economic, political and social circles, stressing the rapprochement to Cuba as the most beneficial for both nations.