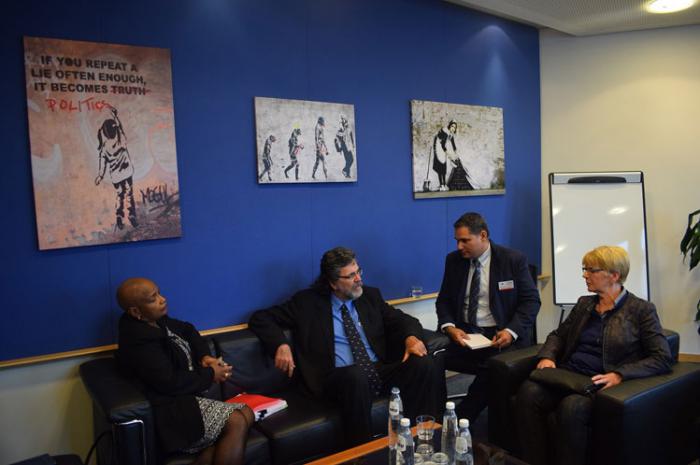 The parliamentarians expressed their solidarity and their decision to support the Caribbean nation as much as they can
Members of the European Parliament from several parties met today with Cuban Culture Minister Abel Prieto, to whom they expressed their solidarity and decision to support the Caribbean nation as much as possible.
As part of his visit to Belgium at the invitation of members of the European Parliament, the Cuban minister was received on Wednesday by members of the Confederal Group of the European United Left/Nordic Green Left, as well as its president, Gaby Zimmer.
In both meetings, the minister and legislator of the People's Power National Assembly explained that Cuba is in a complex moment after the devastating Hurricane Irma hit the country, and by the recent announcements made by the U.S. government, which involve a return to a policy of extreme hostility and arrogance.
Prieto noted that President Donald Trump's stance means a setback, after the progress made in the rapprochement between the two nations during the Barack Obama administration.
He particularly talked of the impact of Washington's new policy on issues such as travels and people-to-people exchange. This implies a strengthening of the economic, commercial and financial blockade imposed on the island for more than 50 years.
Despite the hostility shown by Trump, the minister recalled Cuba's stance to remain open to dialogue, provided that it is carried out on the basis of equality and respect for sovereignty.
The minister is visiting Belgium this week, during which he has met with the president of the group of socialists and democrats in the European Parliament, Gianni Pitella, as well as the solidarity group with Cuba.