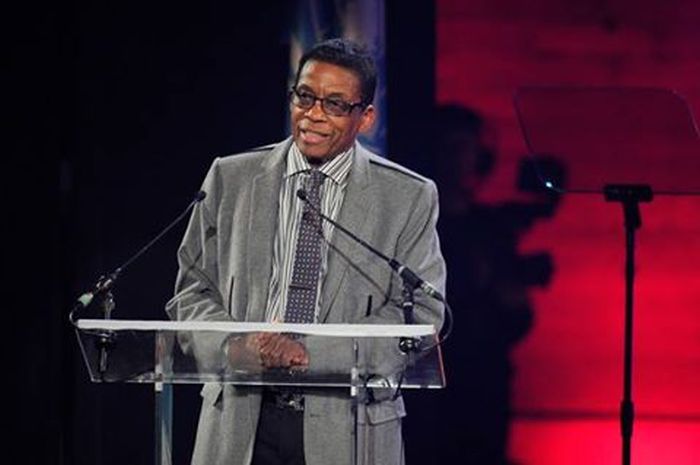 World musicians met in Havana Sunday to send a message of peace and promote dialogue among cultures through the power of music at the International Jazz Day 2017
Actor and musician Will Smith joined renowned American players Quincy Jones, Herbie Hancock, Esperanza Spalding, Cassandra Wilson, among others, came together at the stage of the Grand Havana Theater Alicia Alonso with Cuban Chucho Valdes, Gonzalo Rubalcaba, Bobby Carcasses, Robertico Fonseca, Francisco Amat and Barbarito Torres.
Jazz players from Africa, Asia, Latin America and Europe also joined the ensemble to highlight the relevant event that closed with John Lennon's peace and hope-calling son Imagine.
Addressing the audience, Hancock who is UNESCO's Goodwill Ambassador for Intercultural Dialogue recalled an African proverb saying that a city without music is a dead city, 'so Havana today is the most lively and dynamic place in the planet.'
He thanked the citizens of Cuba for their enormous support of jazz, saying 'Afro-Cuban jazz and its rich history have played a pivotal role in the evolution and enrichment of the entire jazz genre.'
The special gala was attended by Cuba's First Vice President Miguel Diaz Canel and Unesco Director General Irina Bokova, ministers, diplomats, special guests and the general public. It was broadcast to 125 countries the world around.
'Today, we celebrate the international art form of jazz and its power to promote dialogue among cultures, to make the most of diversity, to deepen respect for human rights and all forms of expression,' Bokova said in her message for the Day.
'The story of jazz is written into the quest for human dignity, democracy and civil rights. Its rhythms and variety have given strength to the struggle against all forms of discrimination and racism – this is the message we must take across the world today,' she added.
'UNESCO is proud to be associated once again with the Thelonious Monk Institute of Jazz, as well as with the Instituto Cubano de la Música, to raise the flag for jazz, for freedom, for creativity, for diversity and for unity,' said Bokova.
'This year's focus on Cuba is testament to the power of jazz to build bridges and join women and men together around shared values and aspirations,' she concluded.
The celebration in Havana also marks the seventieth anniversary of Cuba's accession to UNESCO.
In anticipation of the Day, schools, art venues, community centres, jazz clubs and parks across Havana and throughout Cuba have already begun engaging its citizens.
Jazz history and education classes were provided for tens of thousands of students in more than 11,000 schools across Cuba. This is among the thousands of International Jazz Day live performances, educational activities and community service programs that took place in more than 190 countries on all continents.