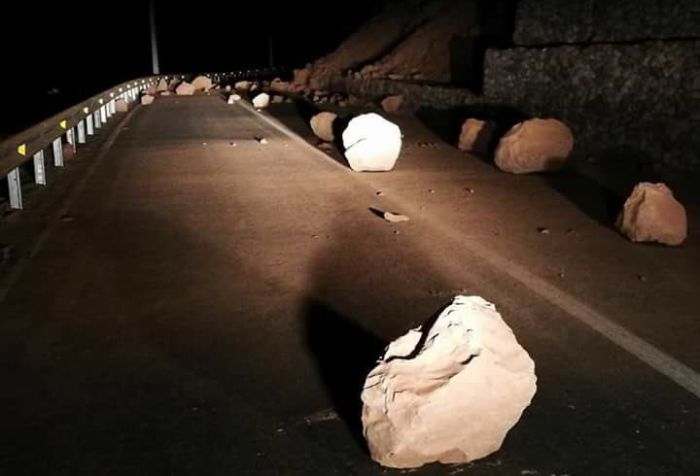 Early Tuesday morning an earthquake measuring 6.3 struck north Chile, United States Geological Survey (USGS) reported
The tremor hit 70 kilometers east of Arica, near the Peru border. No tsunami warning is currently in effect.
Chile, which lies on the Ring of Fire – fault lines that circles the Pacific Basin and are prone to earthquakes and volcanic eruptions –routinely experience large numbers of tremors. In the past seven years, three quakes measuring above eight has struck the Latin American country.
The 9.5 magnitude Valdivia earthquake, in 1960, is the strongest tremor on record, according to the USGS.
In September 2015, the northern region of Chile was struck by a major 8.3-magnitude quake, which was followed by a tsunami. Fifteen lives were lost.
Taken from https://www.telesurtv.net/english