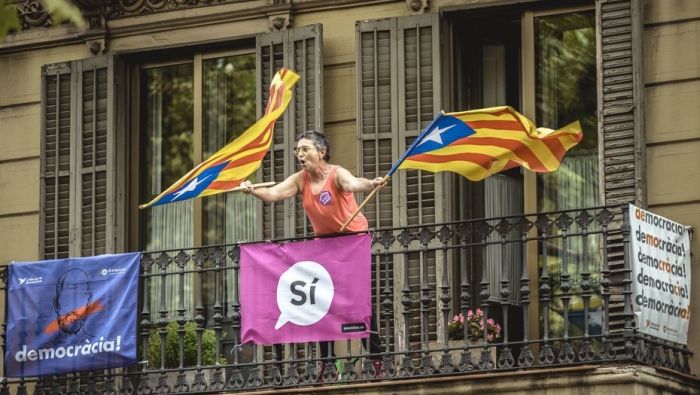 The head of the Barcelona government denounced a refusal of Mariano Rajoy to find an agreed solution to the conflict

Barcelona Mayor Ada Colau will ask for the mediation of the European Union (EU) in the serious territorial crisis in Catalonia, whose authorities want to hold a referendum on self-determination, banned by Spanish justice, next Sunday.
In a letter sent to chief magistrates in 27 European capitals, Colau noted that she will make that request to the EU, in light of what she denounces as a refusal of the conservative government of Mariano Rajoy to find an agreed solution to the conflict in that region in northeastern Spain.
After clarifying that she was not pro-independence and criticizing the unilateral path followed by the Generalitat (Government of Catalonia), the mayor expressed her alarm at the repressive response that, in her opinion, undertook the Rajoy administration to prevent the referendum.
Right now, serious events are happening, unprecedented in Spanish democracy, she warned. Colau listed the threats of detention of 700 of the 948 Catalonian mayors in favor of the referendum, the closure of the Generalitat's website and civil society institutions in that autonomous community.
She also mentioned the arrests of senior Catalonian officials, interrogations and intimidation of school principals and the mass deployment of police intervention forces in Catalonia, provisions that were adopted by the judiciary through a motion of the central government.
In her view, none of these measures will contribute to solving the situation, which she defined as a political conflict that can only be resolved by political means.