The commitment to regional unity was the center of the talks of the 15th Political Council of the Bolivarian Alliance for the Peoples of Our America – People's Trade Treaty (ALBA-TCP)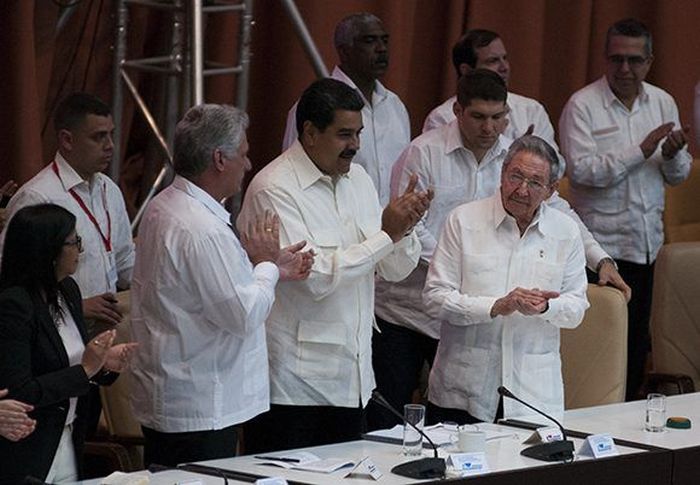 At the opening of this meeting of foreign ministers of the member nations of ALBA-TCP, Cuban Foreign Minister Bruno Rodriguez called for organization and solidarity in the region.
Cuba Reiterates Call for Unity in ALBA-TCP Political Council Meeting
He also highlighted the importance of ratifying the final declaration of the 14th Special Summit of Heads of State and Government of ALBA-TCP, held last month in Caracas, Venezuela, which he recalled warns of the risks to the region and constitutes a powerful guide for concerted action.
In the document that compiles the results of the meeting, the foreign ministers that participated ratified the continuation of the struggle for the defense of a united Latin America and Caribbean.
The foreign ministers of the ALBA-TCP countries also denounced the position of some US congresspersons who intend to reintroduce a bill known as the Nica-Act, which aims at imposing an economic blockade on Nicaragua.
On the other hand, they recognized the need to face together the challenges to achieve sustainable development in the Caribbean, taking into account their vulnerabilities as developing island countries.
They also congratulated the triumph of the candidate of Alianza País and president-elect Lenin Moreno, as it represents the beginning of a new phase of the Citizen's Revolution in Ecuador.
They also reaffirmed their rejection of the aggressions and concerted manipulations against Venezuela, as well as the deceptions and actions that threaten their sovereignty by the Secretary General of the Organization of American States (OAS), Luis Almagro.
Precisely, at the closing of the 15th Political Council of ALBA-TCP, a political act was held in solidarity with the Bolivarian nation.
It was headed by the presidents of Cuba and Venezuela, Raul Castro, and Nicolás Maduro, respectively.
During his speech, Maduro said that his country will follow the course outlined by Commander Hugo Chavez, despite the threats and pressures of imperialism and conservative ultra-right.
The 15th Political Council of the ALBA-TCP was held Monday with the purpose of strengthening unity and regional consensus-building, as well as reaffirming the statement adopted at the 14th Special Summit of the organization held last month in Caracas.
This meeting showed the commitment of member countries to the principles of the Proclamation of Latin America and the Caribbean as a Peace Zone, approved by the Community of Latin American and Caribbean States, in January 2014.