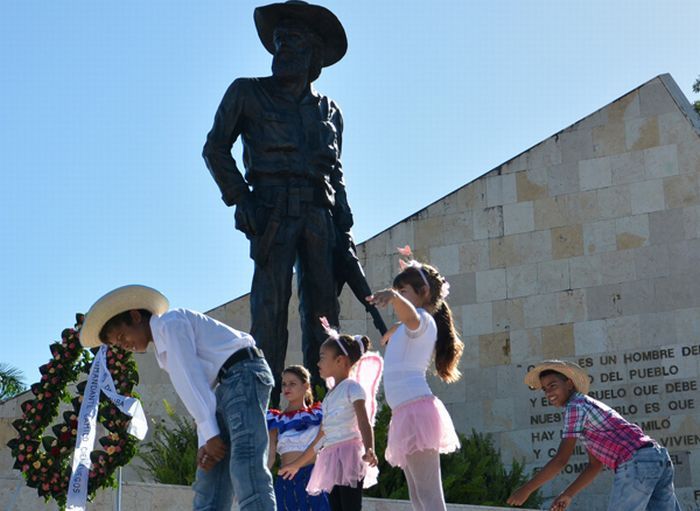 Children from the northern municipality of Yaguajay, Sancti Spiritus, commemorated today the 84th birthday anniversary of Commander Camilo Cienfuegos, in the local historic complex named after the late legendary guerrilla.
With dances, songs, poems and other artistic performances, the younger generation paid tribute to the hero who produced brilliant pages in the history of this territory since his arrival on October 7th, 1958.
Combatants and collaborators of the troop led by Camilo planted a symbolic palm tree, while the children placed flowers on the tombs of the guerrilla leader and his fellow comrades, in the North Front Mausoleum.
In this historical scenario, several agreements were signed aimed at fostering a better understanding of the life and work of Camilo Cienfuegos, also known as the Hero of Yaguajay.