The Venezuelan people took the streets in order to reaffirm their support for the defense of the democratic order and to reject the destabilizing actions of the right wing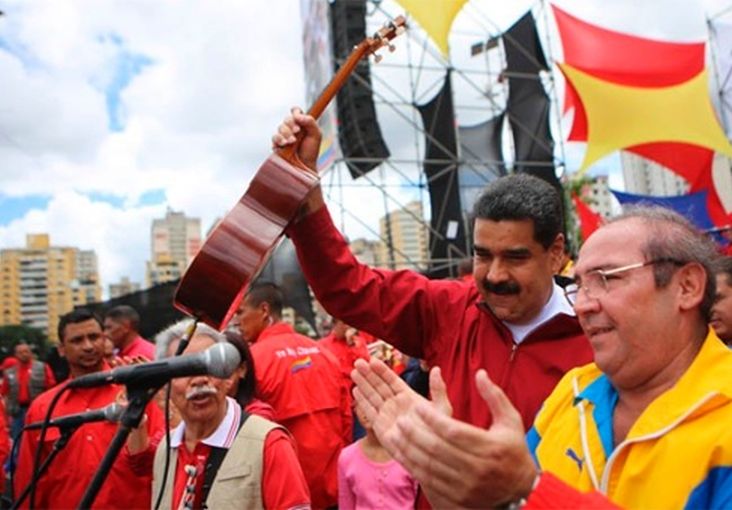 The people and the leaders of the United Socialist Party of Venezuela (PSUV) gathered today on Bolivar Avenue in the capital in order to reject the so-called 'Toma de Caracas' convened by the opposition for today.
The Mayor of Caracas, Jorge Rodriguez, said that this day they will celebrate a victory of peace and sovereignty.
The journalist Jose Vicente Rangel questioned the intentions of the call made by the Democratic Unity Roundtable (MUD), which probably seeks to destabilize the country and take by assault the public authorities in order to remove the constitutionally elected president.
'They planned today's march based on the scheme of April 11, 2002, when they tried to remove Chavez through a coup d'état', said the former vice president.
Rangel said that the current government is really strong and remains in power and defends the people with unparalleled courage, therefore, the opposition march is a resounding failure.
Several communities joined the call made by the revolutionary government, as LGBT people, students, workers, the feminist movement and indigenous people.
The Deputy Minister for Indigenous Peoples, Indira Fernandez, highlighted that only thanks to the Bolivarian Revolution and Chavez's actions, these communities were recognized by the Constitution of the Republic.