The border between Venezuela and Colombia reopens after remaining closed for nearly one year, while the authorities of both countries highlight that the process is carried out peacefully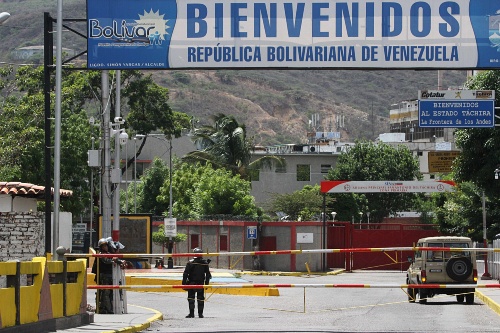 According to Elias Jaua, member of the National Assembly the United and the Socialist Party of Venezuela, the border opened yesterday and the day passed with complete normality.
He also highlighted the importance of building a new border of peace, of safety, of transparency and with legal trade, 'that is what we should achieve and that is also the order given by President Nicolas Maduro'.
The Minister of State for the New Frontier of Peace, Gerardo Izquierdo, said that after the gradual reopening of the pedestrian crossing, nearly 28.000 people crossed on Saturday through the Simon Bolivar international bridge, which links the state of Tachira and the Norte de Santander department.
Authorities of both countries keep constant evaluation of the process and make suggestions and recommendations to both governments, Izquierdo said.
During the previous day was only recorded one incident in the Simon Bolivar international bridge, where a crowd of people was delayed due to an immigration form needed to enter Colombian territory. But after talks with authorities from the neighboring country, the process was speeded up.
Although so far there are only five cross points enabled for pedestrians, the next phase of the gradual opening includes the restoration of vehicle transit with new rules and procedures.
Caracas and Bogota will continue analyzing in the coming days different measures for the reopening of the common border and will address issues related to circulation, trade and security.