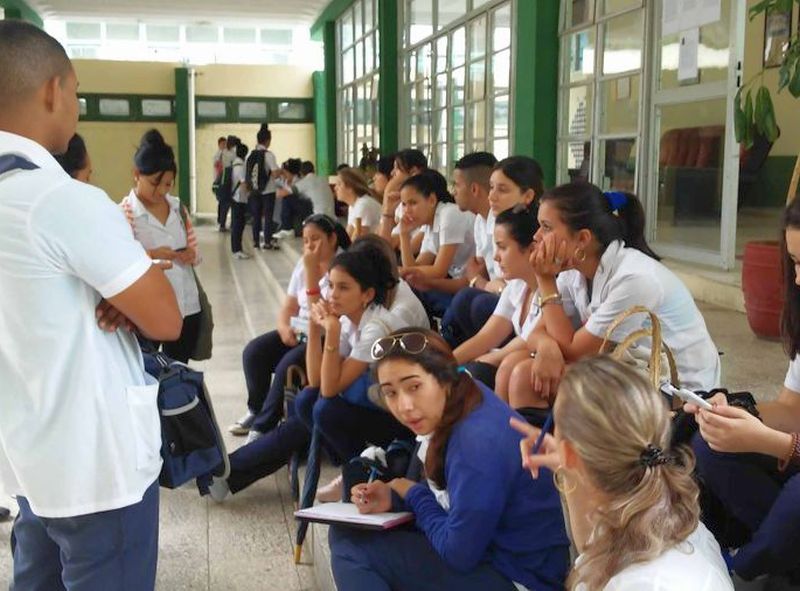 With the admission of more than 800 students to different careers, the University of Medical Sciences of Sancti Spiritus, in central Cuba, reports the highest enrollment in the history of this institution.
According to the Dean of the Faculty of Medical Sciences, Dr. Maria Elena Silverio Rodriguez, the present school year exceeded all expectations, with 600 new students admitted for medical degrees, while six new careers were opened.
School Health Guaranteed in Sancti Spiritus for New Academic Year
"We will implement this course a new training plan (Plan D) for the medical career by which all first-year students of the province must attend classes in this facility. The local municipalities of Fomento, Cabaiguán, Yaguajay, and Trinidad will continue the training of students starting from the third year", Silverio Rodriguez added.
She further noted that the plan involves all the hospitals, polyclinics and doctors' offices located in the provincial capital city, all of which play an active role in the teaching process of the future health professionals. In line with the reorganization being carried out by the Cuban Ministry of Public Health, the Faculty of Medical Sciences of Sancti Spiritus also provides training for technical careers.
Officially founded on July 27, 1986 by the historic leader of the Cuban Revolution, Fidel Castro, the University of Medical Sciences —former School of Medicine—, has so far graduated more than 24,900 physicians and other health professionals.