The Vice President of the Cuban Council of Ministers, Ricardo Cabrisas, received the Minister of State and Foreign Affairs of Gabon, Emmanuel Issoze, who is on an official visit to the island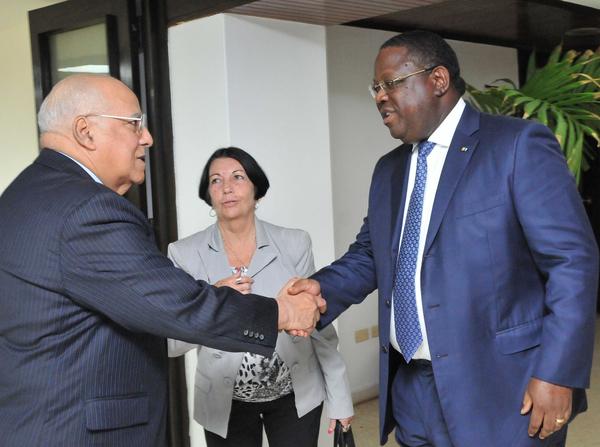 In the meeting, the good state of bilateral relations was addressed and it was expressed the willingness to continue working to expand political, economic and cooperation ties that exist between these nations.
According to a note by the the National Television News, the visitor expressed interest in participating in the forthcoming Havana International Fair.
At the same time, he expressed the intention to move forward in the process of negotiation for several bilateral agreements that establish a stronger legal framework to support new initiatives that are planned between the countries, including a trade agreement and a new Cooperation Agreement.
During the meeting they also discussed several issues of interest regarding the international current events.
Issoze was accompanied by Jean Claude Moussounda, the Gabonese ambassador to Cuba; Madeleine Berre, minister of Trade, Small and Medium Enterprises, Crafts, Tourism and Services Development; and Serge Mickoto, director general of the Gabonese Strategic Investment Fund.
By the host party Angel Villa, director of sub-Saharan Africa in the Cuban Foreign Ministry and Evangelio Montero, an official of that Directorate participated.