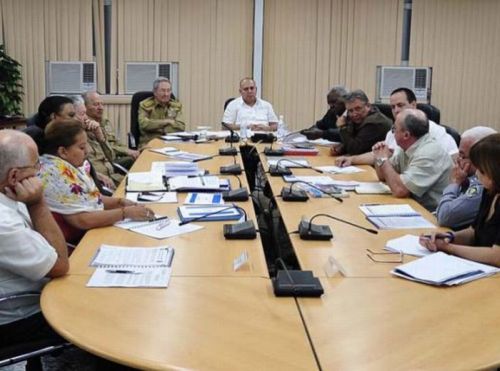 Cuban President, Raul Castro, called for additional vigilance in response to the increased spread of diseases transmitted by the Aedes mosquito.
During the meeting held at the headquarters of the Ministry of Public Health to discuss the prevention of these diseases, the Cuban president called for discipline and close attention to hygiene and urged the authorities to act vigorously, within the framework of the law, against those who violate requirements of the current prevention campaign.
In Cuba, two cases of the virus, imported from Venezuela, have been detected and an active surveillance system must remain to study all cases presenting febrile symptoms.
Via a video conference, authorities in the provinces reported that at the end of the second cycle of the campaign, 12,737 houses had not been fumigated (a measure taken to kill the mosquitoes) a figure that had decreased by 28,627 from the previous week.
The national newspaper, Granma, reported that approximately 800 members of the National Revolutionary Police have participated daily in the fumigation of dwellings.
The President was interested in waste collection in the capital, where 23,800 cubic meters of waste are generated daily, 6,300cubic meters of which are left in the streets due lack of rubbish collection trucks. He described this situation as chronic and called for measures be taken to enforce work schedules and to repair and maintain equipment.
The epidemiological situation in the Americas remains complex and the Zika virus is currently affecting 31 countries in the region.