Just over 200 visitors from 34 countries will parade with the Cuban people on May 1st – International Workers" Day, according to the Cuban Institute of Friendship with the People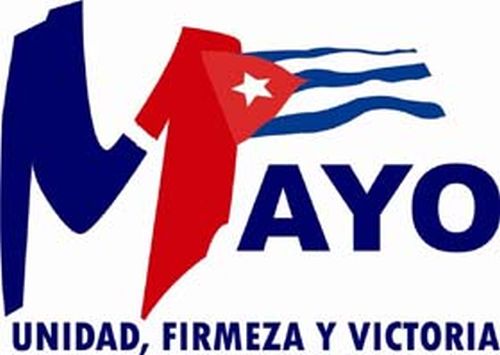 The statement published on the institution's website indicates that these friends will be integrated into the 11th Contingent of the May 1st solidarity brigade.
They are expected to arrive in the capital on Monday April 25th, from the nations of Latin America, the Caribbean, Europe, Africa, the Middle East, Asia and Oceania.
According to Orlaida Cabrera, Director of Africa and Middle East of the ICAP, the traditional parade, which takes place in Revolution Square José Martí will,for the first time, be attended by representatives from Israel, Ethiopia, the Democratic Republic of Congo and Iceland.
She added that Latin America and the Caribbean will be the most represented regions with 93 activists, followed by Europe (74), Africa and Middle East (34), and Asia and Oceania (20).
The foreign delegation will stay until May 8th at the International Camp Julio Antonio Mella, in the neighboring province of Artemisa, where they will perform agricultural work, hold meetings with representatives of social organizations and will also visit the Mausoleum to the Martyrs in Artemisa.
During their stay they will take part other activities such as the International Solidarity Meeting which will be held on May 2nd in the Palace of Conventions and they will visit the monument Ernesto Che Guevara in the province of Villa Clara, as well as other historical sites, health and education centers, production units and farm cooperatives.
Cabrera also pointed out, along with the May 1st brigade, its counterpart the Che Guevara brigade will also march, joined by 35 activists from Canada.