The analysis of auditory processing disorders is one of the many issues being discussed at the 35th Pan-American Congress of Otolaryngology and Head and Neck Surgery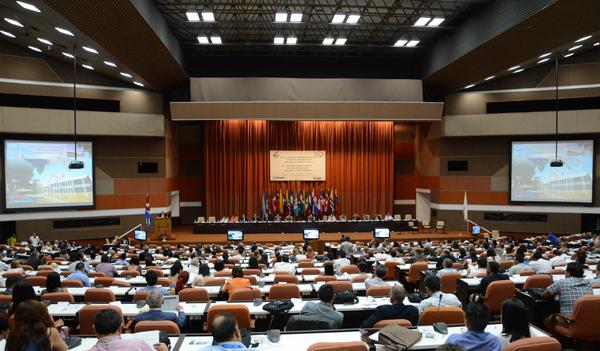 The Congress is being held at the Conference Center in Havana, and is being attended by more than 750 experts from 30 countries.
According to the agenda, the use of antimicrobials in airway infections and reconstruction in nasosinual endoscopic surgery will be also under discussion.
Round table discussions on audiological benefits and quality of life in patients with implantable devices, ethnic rhinoplasty grafts and surgical management of nasal pathology in children, are also included.
Discussions will also cover prominent cheekbone management among Peruvian mixed-race people; foreign bodies in the larynx, trachea and esophagus; difficult paths in cochlear implants, as well as child dysphagia.
Today's activities also include an exhibition fair with 25 stands. There, domestic and international companies will exhibit and market their products, services and materials.
In addition, experts from Spain, Chile, Argentina and the host nation will offer a mini-seminar on the implications of hearing loss in the elderly.
The Congress is sponsored by the Pan-American Association of Otolaryngology and Head and Neck Surgery and the Cuban Ministry of Public Health. The health event opened yesterday in Havana and will continue until Thursday, Jun 16th.