Members of the National Coordinating Committee of Education Workers (CNTE) and the Secretariat of Interior  try to find a solution to the conflict for the rejection to the education reform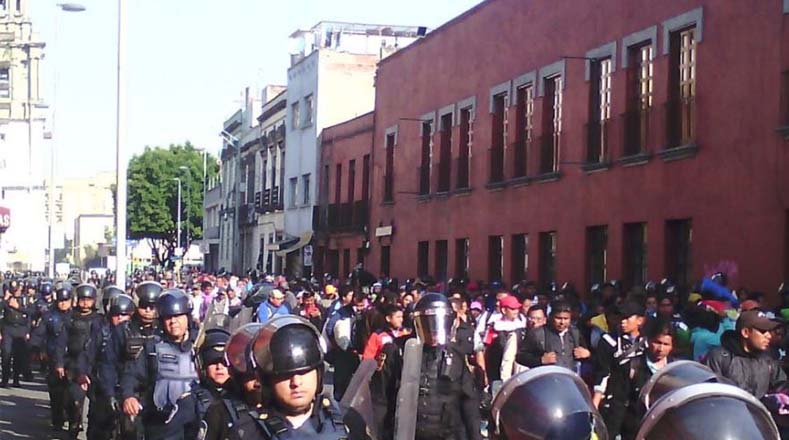 According to reports here, CNTE teachers requested a deadline during the last meeting, because the federal government's proposal to resolve the teaching conflict should be consulted and analyzed by the members of the coordinating committee.
Meanwhile, the Zapatista National Liberation Army (EZLN) has completed the delivery of 10 tons of supplies to teachers. They have maintained an indefinitely sit-in for 60 days at Tuxtla Gutierrez Central Square, in Chiapas.
Those supplies were distributed yesterday in Palenque, San Cristobal and Comitan.
The EZLN stated in a statement that the donated products, such as personal hygiene articles, beans, corn and rice, among others, are not surpluses to the communities, however they are a contribution for indigenous peoples.
Teaching groups in the country reject the educational reform promoted by the government of President, Enrique Peña Nieto, and approved by the Congress, to consider it punitive, privatizing and threatening their rights.
The week that has just ended was marked by blockades, sit-ins and marches. About 2,500 teachers in the state of Yucatan carried out a march on Saturday, July 9, in support of the CNTE and the strike at schools in Mexico City.