The counting of votes of the second round of the presidential elections carried out on Sunday in Peru will enter its final stage with the expected confirmation of the tight victory of Pedro Pablo Kuczynski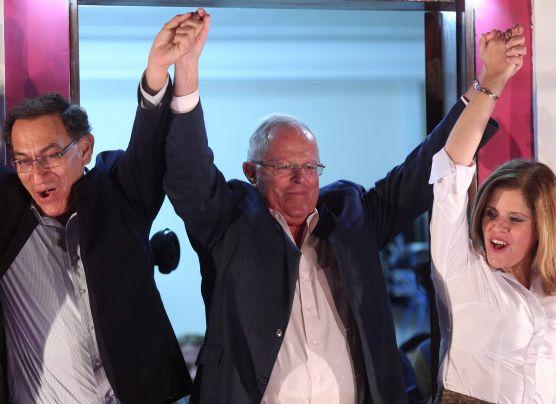 The slight difference of just tenths remained last night in the latest report by the National Office of Electoral Processes (ONPE, in Spanish) on 99,088 percent of the processed voting sheets, being Kuczynski ahead with 50.16 percent and Fujimori with 49.83. The difference is equivalent to 55,259 votes.
The head of the ONPE, Mariano Cucho expected, estimated that the process will end no later than the weekend, with the counting of residual or questionable sheets.
The director of the pollster Ipsos Alfredo Torres was definitive by noting that a triumph of Fujimori 'is physically impossible', because she would have to get more than 70 percent of the votes in almost all the missing voting sheets, which it cannot be achieved.
'I think we can say that the triumph of Kuczynski is definitive' he said, while the statistician Farid Matuk said that nothing can reverse the fact that the candidate has been ahead in the surveys and exit polls, the quick counts and throughout the entire official counting.