The provisional death toll from the devastating earthquake that struck yesterday the central region of Italy rises to 247, while the removing of debris in search of survivors continues relentlessly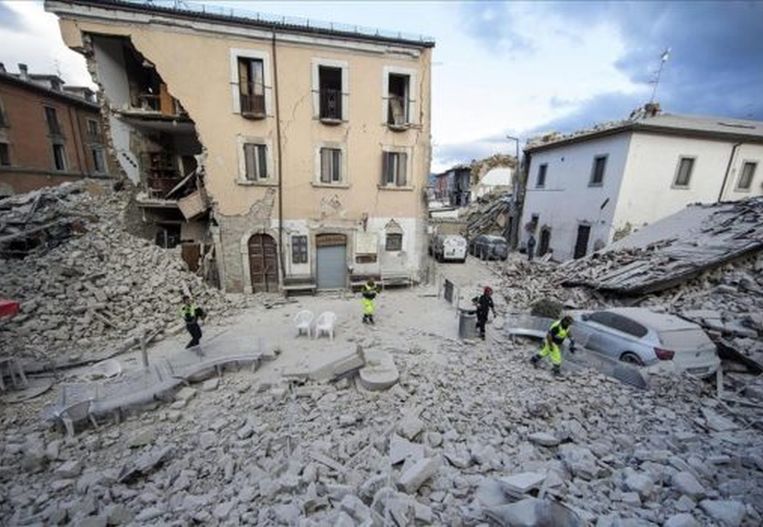 Rescue efforts are focused on the towns of Accumuoli, Amatrice, Aquarta Del Trento and Pescara del Trento, destroyed by the earthquake of a 6.0 magnitude on the Richter scale.
Combined forces of firefighters, the Red Cross, the army and the police, along with volunteers of the civilian population, look for any sign of life among the ruins, before it is too late.
Hundreds of injured and displaced by the tragedy receive treatment in hospitals and temporary shelters organized by the Civil Protection and other aid agencies.
To the distress caused by the growing number of victims and the material damage joins the constant fear caused by aftershocks of different magnitude, including one of 5.4 degrees at 04:33 local time.
The picture in the hardly hit locations resembles a war zone, especially in Amatrice, a tourist attraction of around 2,500 inhabitants, where concentrates the largest number of victims, estimated by the mayor, Sergio Pirozzi, in more than 200.
Also known for the natural beauty of its surroundings and the famous pasta 'Amatriciana' style, the efforts of rescuers is higher in the ruins of hotel Roma, where supposedly around 70 tourists were staying at the time of the disaster.