The Cuban Workers' Federation (CTC) convened a mobilization campaign to celebrate the International Workers' Day, in what is traditionally the most popular parade in this country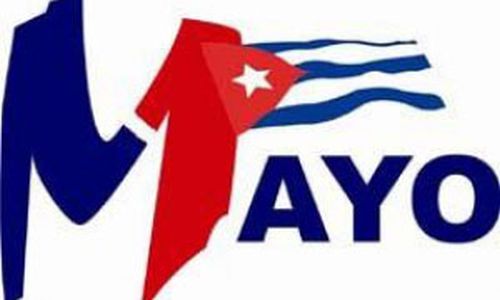 The CTC called on Cubans to participate "in this expression of commitment and indestructible unity with the construction and development of the Revolution, which recognizes Fidel and Raul Castro's leadership and supports the agreements arising from the 7th Congress of the Cuban Communist Party (PCC)."
Under the slogan "For Cuba: unity and commitment," the parade will be held with the conviction that Cubans will continue, as a sovereign, independent and socialist nation, to update the political, economic and social model. It is also aimed at supporting the country in which workers have played a leading role.
According to the statement, the mobilization of the people will help to reinforce the demand for an end to the economic, commercial and financial blockade imposed on Cuba by the United States for more than 50 years and demand the return of the illegally occupied U.S naval base in Guantanamo Bay.
This May Day will also become a stage for a tribute to and recognition of the historical leader of the Cuban Revolution, Fidel Castro, on the occasion of his 90th birthday, on August 13. It will be an opportunity to highlight these leaders revolutionary thinking and their permanent relation with the workers, the union said.