Guatemala will host a regional meeting on January 20 to discuss the issue of the Cuban migrants in Costa Rica and assess the results of the first transfer to the United States, reported a Foreign Ministry source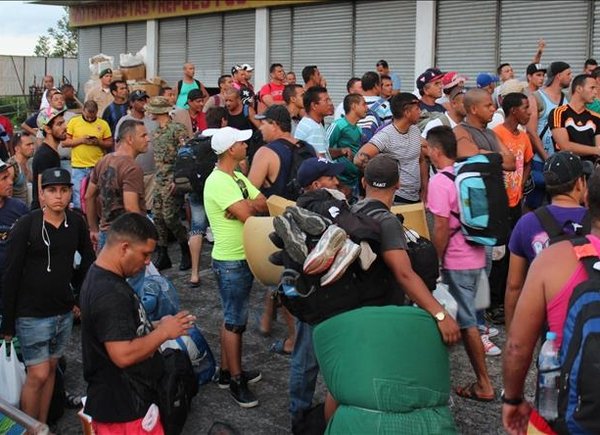 The meeting, a follow up of that held in December that led to a pilot plan to define the situation of the Cuban migrants in Costa Rican soil, is expected to be attended by heads of Immigration of the countries involved in that strategy.
The purpose of the meeting is to assess the process of transfer of the Cubans, started on January 12-13 by air from Costa Rica to El Salvador and then by land from Guatemala to Mexico.
Participants will polish details and define the dates of upcoming transfers, always according to financial possibilities of those based in the 38 camps set up since November 15 by the Costa Rican Government of Luis Guillermo Solis near the border with Nicaragua.
Of the more than 7,800 Cuban migrants gathered in Costa Rica, 180 arrived in the United States after a long four-day journey organized by the International Organization for Migration, the member countries of the Central American Integration System and Mexico.
They were received late night Sunday in Miami, Florida, where most of the Cuban community abroad lives, on a bus chartered by local America TeVe network, based in Hialeah, north of Miami-Dade.
Mayors Tomas Regalado (Miami) and Carlos Hernandez (Hialeah), both of Cuban origin, welcomed and expressed support to the migrants, in a move that, according to analysts, confirmed the insistence in politicizing Cuban migration beyond the financial reasons behind it.
The Government of Cuba and authorities of Guatemala have reiterated that the existence of the Adjustment Act, approved by the United States and in force since 1996, is the one encouraging Cubans to try get to the United States, where they are received and are entitled to apply for residence in a year.
Also from Central America, several voices have joined the claim for the White House to abolish that policy they consider discriminating, only to benefit the Cubans while Cen tral American migrants are targeted by constant police raids, capture and deportations.