Delegations of Cuba and the United States meet today in Havana to carry out the fifth bilateral commission meeting between these two nations, confirmed the Cuban Foreign Affairs Ministry (Minrex)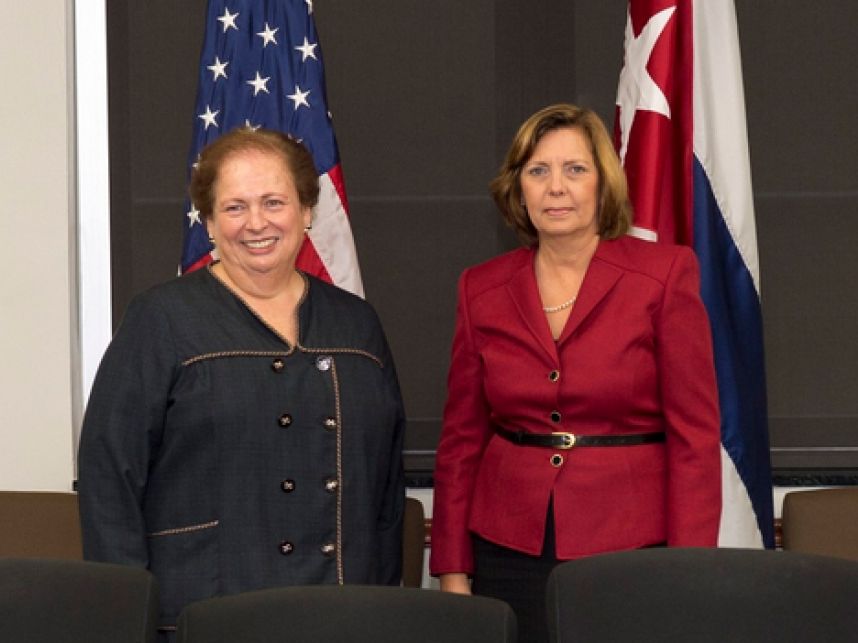 According with the note, Josefina Vidal, general manager for the United States for Minrex, will preside the local delegation, and Mari Carmen Aponte, US assistant secretary for the Western Hemisphere, will do it for the US.
The document published on the webpage CubaMinrex points out that in the meeting, the parts will check the agreements of the fourth commission carried out meeting last September 30 in Washington, the capital of the US.
Also they will make a balance on the results reached from the creation of the bilateral commission in August 2015, as a mechanism to give pursuit to the links between the two countries, after the reestablishment of the diplomatic relations. The bulletin adds that in the meeting two delegations will define the actions to continue in the next weeks to go forward in the process of improvement of the relations.
In the agenda, there are included, visits of high level, new agreements of cooperation in areas of common interest, technical meetings and dialogues on topics of bilateral interest.
The report also points out, that the Cuban part will take the opportunity to confirm that the raising of the US blockade against Cuba, the return of the territory illegally occupied by the Naval Base in Guantanamo and the elimination of other politics of the past, will be essential to normalize the relations between both countries.