The latest edition of Punto Final magazine published in Chile includes an extensive 12-page article with analysis, comments and profiles devoted to the life and work of Fidel Castro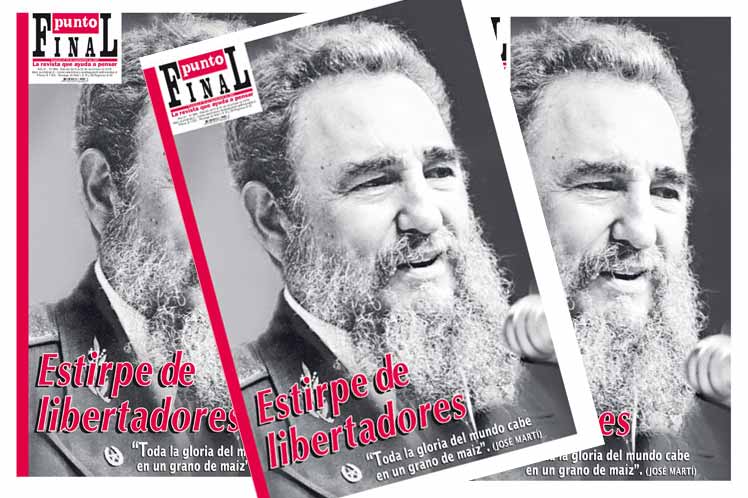 The cover features a large photograph of the historical leader of the Cuban Revolution, who passed away on November 25th, under the headline 'Lineage of Liberators' and captioned with 'All the glory in the world fits in a kernel of corn' a quote from Jose Marti.
Manuel Cabieses the editor of the magazine said that the feeling of admiration for the Cuban Revolution and its leader Fidel Castro grew in the 60s, 70s and 80s.
'Fidel's ideas and Guevara's ideas, became an innovative currents of revolutionary thought. Punto Final magazine, for example, is a political tribute to the Cuban Revolution,' he said.
The magazine also includes a speech by Cuban President, Raul Castro, delivered at the funeral of his brother in Santiago de Cuba.