Personal items of fighters who took part in the War against the Bandits (LCB, in Spanish), which was fought in Sancti Spiritus, central Cuba, were handed over to the LCB National Museum, in Trinidad.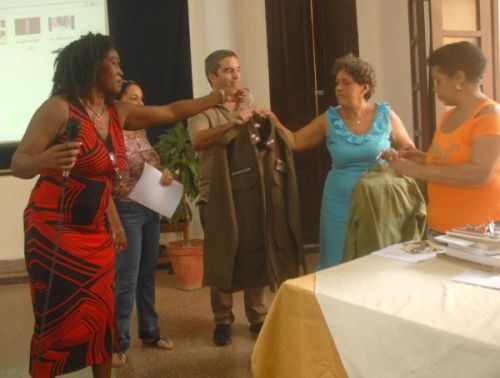 The donation was made within the context of the 13th Theoretical Workshop held this week in that city, in which the life and work of the heroes who participated in that epic battle was highlighted, as well.
Trinidad Museum Homage to Unforgettable War (+photos)
Diego and Ana María Guiu, son and daughter of late Lieutenant Colonel Diego Alfonso Guiu Ruiz presented the museum with military uniforms, a watch, and photos of their father. Jorge Ernesto Montero did the same with some documents of his late father Lieutenant Colonel Rubén Montero.
On the last day of the workshop, a dossier was presented with texts, pictures and videos about the LCB. This product is available at www.escambray.cu/sombras.
Taken from Radio Sancti Spiritus, and tranlated by Escambray.