Slovakia Prime Minister, Robert Fico, who is on an official three-day visit to Cuba, will hold talks today with President Raul Castro, and pay tribute to National Hero Jose Marti.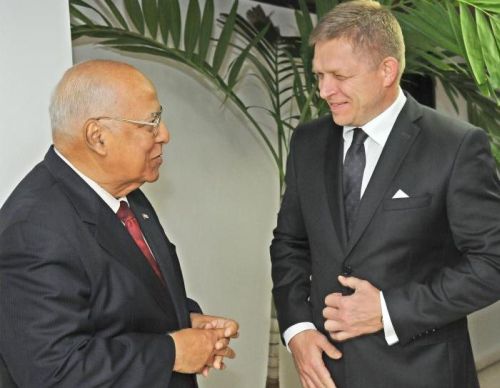 According to the agenda released, Fico will be welcomed today in an official ceremony, followed by a dialogue between the two leaders.
In addition, the Slovak leader will lay a wreath at the monument to Jose Marti located at this capital's Revolution Square.
This is the first official visit of the head of government from Slovakia to Cuba, and this is an opportunity to exchange views on the current state and the prospects of bilateral relations.
There are potentialities for the development of relations in different sectors, such as economic and trade, energy, biotechnology, among others; as well as business opportunities.
Cuba and Slovakia established diplomatic relations on January 1, 1993.
Both countries are currently maintaining positive bilateral ties, and the political and diplomatic relations are dynamic.