Cuba President Raul Castro expressed the deepest condolences to Vietnam for the death of 17 people until now, and material losses, after heavy rains in the northern province of Quanh Ninh.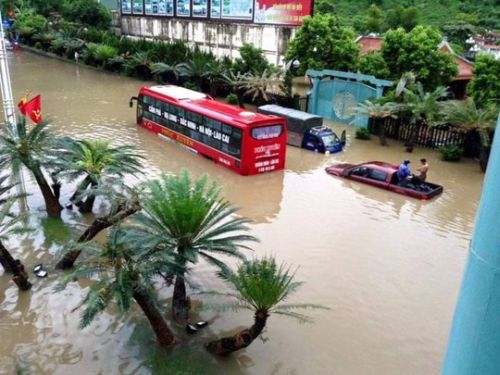 On behalf of the Cuban government and people, I extend this condolences to the relatives of the victims and affected people, the Cuban statesman said in a message sent to General Secretary of the Communist Party, Nguyen Phu Trong, President of the Republic, Truong Tan Sang, and Prime Minister, Nguyen Tan Dung.
Tan Sang toured today the affected areas of the coastal territory, where he appreciated the damages caused during 10 days of torrential rains and unprecedented floods in 40 years, and gave instructions for recovery.
The unusual phenomenon impacted coal mines, one of the country's main reserves, forcing about 30,000 workers, about 60 percent of the labor force in the sector, to stop work.
Only in this province, about 339 houses were destroyed, and other 9,000 are underwater, while 4,000 hectares of crops and 1,200 aquaculture hectares were ruined.
The same happened with seven kilometers of roads, and according to preliminary estimates, the total of material losses amount to almost 124 million USD.
Heavy rains are still hitting the coast of Quang Ninh, with records of 100 millimeters in Haiphon and some districts, which authorities are confronting evacuating residents in risks to protected shelters.
Experts warned high possibilities of landslides and rapid floods in nine northern provinces, which together amounted to 25 the number of deaths, 3,500 houses were damaged, and 8,800 hectares of rice fields and 10,900 meters of channels were ruined.