Next Sunday, November 1, Cuba will establish normal time, announced the National Office for the Rational Use of Energy (Onure), daily Juventud Rebelde reports today.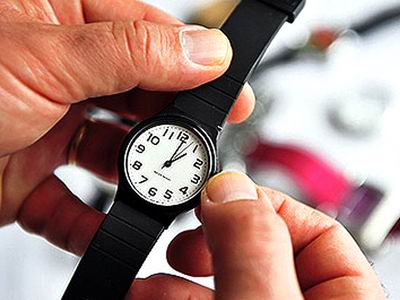 At one o'clock in the morning of that day, the hands of all clocks will be turned back one hour, with which normal timing will be set in all the national territory, reports the newspaper quoting statements of the institution to the Cuban News Agency.
In this regard it was explained this action is in coincidence with the Northern Hemisphere countries that use the system.
The decision of changing to summer time, is also an international practice that has great influence in the saving of power due to a better use of sunlight.
This year it was established on March 8, when at 12 midnight of the day before (March 7), clocks were advanced one hour to end the normal timing, which was started on November 2, 2014.
The Onure was created as a dependency of the Ministry of Energy and Mines to comply with the Directives of the Economic and Social Policy of the Party and the Revolution in the área of energy, approvfed in 2011 at the 6th Congress of the Cuban Communist Party.
The office is in charge of supervising and controlling energy sources, including electricity and fuel, through a group of inspectors.