Cuban cardinal and archbishop of Havana, Jaime Ortega, welcomed the start of the process to restore relations between his country and the United States, when delievring a speech at the Vatican.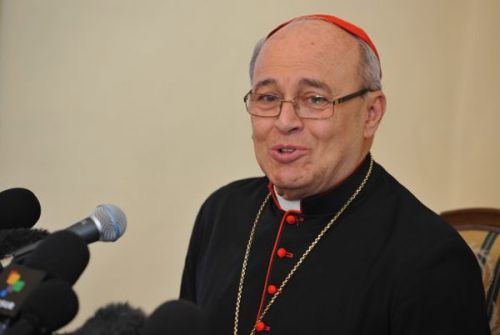 In liturgy at the Basilica of St. John Lateran, in the Vatican, Ortega said the world is going through a terrible international crisis and hoped that the thaw message between Washington and Havana is passed on to the whole world.
"The wall of distrust that kept the United States and Cuba apart seemed indestructible. History was halted. But nothing is impossible," he told the faithful.
Thanks to Pope Francis, on December 17 "the end of a time that seemed endless came," said Ortega referring to the efforts made by the pope for the resumption of contacts between Cuba and the United States.
Patience, dialog and perseverance led to a new era for both countries, a time of rapprochement and dialog, said Ortega.
"Dialogue brings good to everybody. My heart is filled with great hope for the future of the Cuban people and I'm happy to share this joy," he said.
Cuba warned that in spite of recent announcements of measures to ease travel and grant export permits to U.S. citizens, the White House keeps intact the set of regulations of the economic, commercial and financial blockade imposed on Cuba for over half a century.