Cuba and the United States are carrying out in Washington their first meeting on implementation and enforcement of the law among government agencies.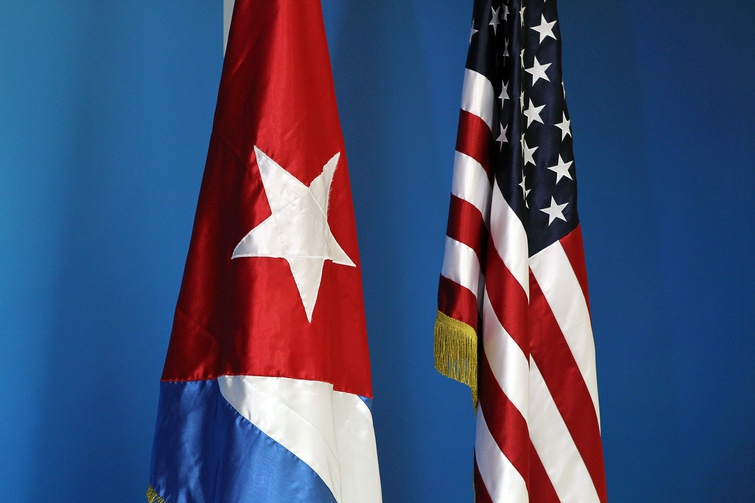 The talks aim to increase bilateral cooperation on security, according to reports from the Ministry of Foreign Affairs of the island.
The dialogue is part of the approach that the two countries triggered late last year, which allowed restoring diplomatic relations in July, and boost talks on issues of common interest, steps toward the normalization of ties. U.S. Deputy Secretary of Homeland Security, Alejandro Mayorkas, visited Cuba in the last week of October.
According to the U.S. side, the officials agenda was fulfilled in a positive atmosphere, focused on expanding cooperation on law enforcement, in addition to explore with authorities from the Caribbean nation new ways of cooperation in the sector.
Cuba said Mayorkas held official talks with Interior Minister, Carlos Fernandez Gondin, in a constructive and respectful atmosphere.
Likewise, the meeting between the U.S. deputy secretary of homeland security and Cuban First Deputy Minister of Foreign Affairs, Marcelino Medina, discussed the state of bilateral relations and the possibilities of extending them.
Havana and Washington will hold tomorrow, here, the second meeting of the Bilateral Commission founded after the restoration of diplomatic relations.
The event will review the agreements of the first meeting, held on September 11 in Havana.
The island expects to discuss the issue of lifting the economic, commercial and financial blockade imposed by the United States for more than 50 year, a siege that persists despite the resumption of ties, and is considered a strong obstacle on the way to normalization.
Josefina Vidal, director of the United States Division at the Cuban Ministry of Foreign Affairs, and Edward Alex Lee, deputy assistant secretary of state for Western Hemisphere affairs, will lead the delegations to the talks.