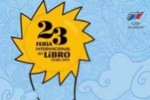 Audiovisual presentations, print publications, and digital books are some of the offers that make up the catalogue of the United Nations System in Cuba during the Havana International Book Fair, on Feb. 13-23.
More than 530 titles in digital format will be put at the service of audience in its stand at San Carlos de la Cabaña Fortress and the Cuban Association of the United Nations (ACNU) in the Havana neighbourhood of Vedado, where there will be spaces of exchange, and a reflection about current national issues.
Also on the list are talks on family agriculture, small insular states, communication and gender, in the presence of national experts and representatives of UN agencies in Cuba.
Among the organizations to participate in debates are the World Food Program, the UN Food and Agriculture Organization, the Latin American Scientific Society of Agroecology, the U.N. Education, Science and Culture Organization (UNESCO), and the UN Development Program.
People who will visit the UN stand at Morro-Cabaña Park could have access to more than 480 publications and about 60 audiovisual presentations in digital format, whose sessions will be freely accessible to everyone.