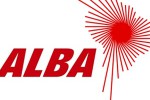 Ambassadors of the member countries of the Bolivarian Alternative for the People of our Americas (ALBA) expressed their support to Venezuela  in the struggle to defend peace, the homeland and independence.
"Bolivar's homeland is a victim of an imperialist strategy, known as soft power, by means of destabilizing actions organized abroad," said a statement circulated by the ALBA diplomats in a meeting held at the Venezuelan embassy in this capital.
The Ambassadors of Antigua and Barbuda, Bolivia, Dominica, Ecuador, Nicaragua, Saint Vincent and the Grenadines and Cuba reiterated support from their nations to Caracas, convinced that Venezuelans would defend the peace and sovereignty of their nation, faced with fascist attacks that have tried to destroy a legitimate democracy.
The document denounced the imperialist counteroffensive in Latin America and the Caribbean, which is still on, and specified that the Venezuelan Government and people are undergoing constant pressure and the violence of the pro-coup right wing.
"We support the Venezuelan Government and people in the struggle to defend peace, the homeland and independence," said the the text.
"We condemn the attempts of a coup against the constitutional Government and the violent incidents that have cause deaths and wounds to dozens of people, they said.
The ambassadors also called to the most extensive international solidarity, certain that the Venezuelan people will know how to defend their achievements and the legacy of President Hugo Chavez.
The expressed their support for the dialogues summoned by President Nicolas Maduro and the solidarity expressed by the Union of South American Nations.