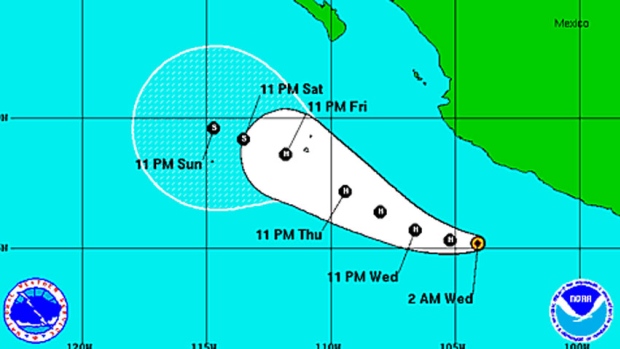 Tropical storm Cristina strengthened today into a category 1 hurricane in Saffir-Simpson scale off Mexico's Pacific Coast, informed the National Hurricane Service.
This climatic phenomenon form in the Pacific Ocean will maintain maximum sustained winds of 120 km/h with gusts of 150, it was located about 425 km south of the port of Manzanillo, Colima, and it is moving at a speed of 6 miles per hour westward, according to the source.
The National System of Civil Protection declared the orange alert (high risk) in the Southwest of Guerrero state, as well as the yellow alert (moderate risk) in central and southern of Michoacan. Lower alerts were declared in Colima, Jalisco and Nayarit states.
Mexican authorities warned the citizens about the risk of rising rivers and mudslides, damaged roads and the floods in low-lying areas and the saturation of drainage in urban areas.