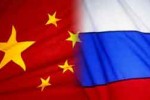 Russia and China will attend the international conference on the Syrian crisis next Wednesday in Tehran, meeting convened by the Persian authorities preceding the so called Geneva II, agreed by Russia and the United States, confirmed an official source.
Countries with different positions (on the conflict in Syria) have been invited to the meeting, including Turkey, Qatar and Saudi Arabia, added Deputy Foreign Minister for Arab-African Affairs Hossein Amir-Abdollahian, reported this weekend the official IRNA news agency.
On them depends accept or decline the invitation; Iran welcomes the participation of representatives of the three countries, he said.
The invitations were circulated online correspondence with Tehran to encourage regional cooperation to help solve the Syrian conflict, said Amir-Abdollahian.
Earlier this month, Iranian Foreign Minister Ali Akbar Salehi, after talks in Jeddah with his Saudi counterpart Saud al Faisal stated that there are prospects for improving relations with the country of the Arabian Peninsula, but it will take time to materialize.
Iranian-Turkish relations, especially in trade, are flourishing, although both states have divergent views on ingredients and methods to resolve the crisis in the Arab state.
The meeting organized by the Persian authorities before the one convened for Geneva was agreed between Russian Foreign Minister Sergei Lavrov and U.S. Secretary of State, John Kerry, days ago in Moscow.
Geneva II is marked by substantial progress of the troops loyal to Syrian President Bashar Al Assad, against irregular armed groups from outside.