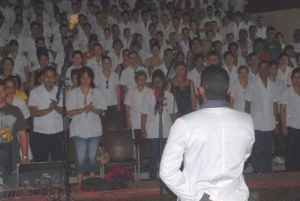 Over 500 health professionals were handed over their certificates this Sunday in Sancti Spiritus, in a graduation ceremony dedicated to the 60th anniversary of the attack to Moncada and Carlos Manuel de Cespedes garrisons.
In statements to Escambray newspaper, Dr. Cira Julia Márquez explained that the new professionals graduated from medicine (208), health technologies (126), stomatology (108), nursing (107), and psychology (28).
Health technology comprised specialities such as dental care, electro-medicine, administration and economics, pharmaceutical services, health information systems, nutrition, clinical laboratory, and podiatry, among others.
25 of the graduates are from other countries, where they will return to work in their respective specialities.