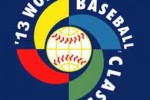 The economic, commercial and financial blockade imposed by the United States against Cuba resulted in a loss to Cuban sports of $1.07 million USD last year.
According to a report presented by the Institute of Sports, Physical Education and Recreation, that figure is calculated on the basis of imports of necessary inputs for several disciplines in the sector.
The national baseball team is still awaiting payments for its participation at the II and III World Baseball Classics, which total $2.3 million USD, and cannot be transferred to the island, the document said.
The U.S. blockade also prevented the participation of 300 athletes from that country in the popular Cuban Marabana marathon, because the Office of Foreign Assets Control at the U.S. Treasury Department judged the competition as not qualifying under its "people to people" program.
The Executive Committee Meeting of the International Amateur Basketball Federation, scheduled for November 2012 in Havana, was canceled when U.S. authorities denied travel permission to executives from the United States and Puerto Rico.
Cuba has presented a report to the U.N. annually since 1992, on the damage caused by the blockade, demanding that it be lifted. This document has been historically approved practically unanimously by U.N. member countries.
In 2012, some 188 nations voted in favor of lifting the unilateral sanctions to the Caribbean nation, while only three voted against, and two abstained.
Cuban authorities are preparing a report on these and other incidents, which will be shortly submitted to the General Assembly of the United Nations.