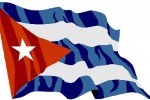 The Cuban Council of State, on a proposal of its President, agreed to introduce several changes in the Cabinet, which are announced on Thursday in a note published by Granma newspaper.
The Council of State agreed to release Jose Ramon Fernandez Alvarez from his responsibility as Vice President of the Council of Ministers, a post he occupied for many years.
According to the official note, given his experience and positive results in the course of his duties -particularly his contribution to the development of education in the country- Fernandez has been appointed Advisor to the President of the Council of State and Ministers, Raul Castro.
In addition, the Council of State also agreed to release Miguel Diaz-Canel Bermudez from his responsibility as Higher Education Minister and to promote him to the post of Vice President of the Council of Ministers.
As a result of this promotion, the current First Deputy Minister of Higher Education, Rodolfo Alarcon Ortiz, will be the new Higher Education Minister.
In another change, Elba Rosa Perez Montoya -who had been the head of the Cuban Communist Party Central Committee's Department of Science since 2006- has been appointed as the new Minister of Science, Technology and the Environment; thus relieving Jose M. Miyar Barrueco.
The note points out that, taking into account his positive results and experience, Miyar Barrueco will head a business enterprise "Higher Organization of Business Management" that will soon be created, under the Council of Ministers, for the research, development, production and marketing of medicines, a field he has led since the creation of the Havana-based Scientific Center.
(Taken from ACN)