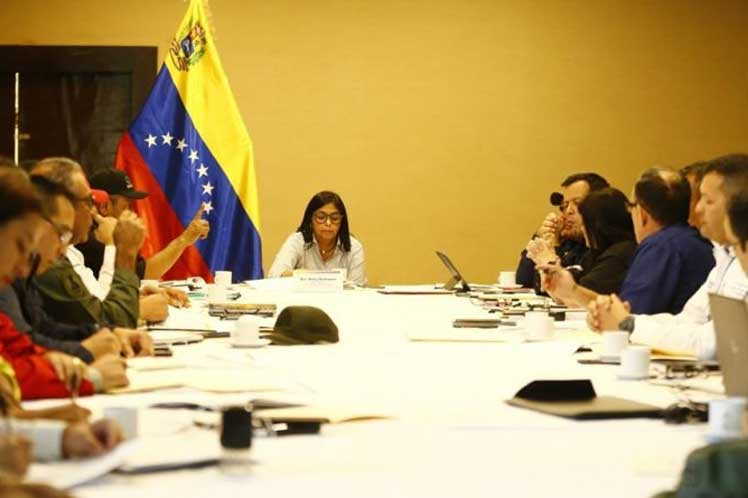 The Venezuelan government is moving forward in shifting production processes in the mining sector, Executive Vice President Delcy Rodriguez reported this Wednesday during a meeting with workers in that industry.
In the encounter held in the state of Bolivar were Governor Justo Noguera and Minister of Ecological Mining Development Gilberto Pinto.
Among the goals of this activity was to raise awareness among workers about the need to balance and stabilize the income of mining production through the strategic lines of national and international companies to make the sector one of the fundamental programs of the Bolivarian Economic Agenda.
Likewise, the vice president installed a strategically working table as part of the deployment of the General Staff of Public Services to support management in the state of Bolivar, which aims to continue guaranteeing the policy of attention to the mining sector of that territory.

The technical tables are designed to develop the appropriate skills that allow the execution of all the services of electricity, water, public telephony, domestic gas, health, environmental sanitation, solid waste collection and security, among other essential areas.

This management is part of the guidelines put in place by President Nicolas Maduro to directly and expeditiously serve the Venezuelan people and in this case, specifically, contribute to the development of mining in Venezuela.

The Bolivarian government provides the necessary security to the mining people and generates objective conditions to promote economic growth, under the principles of efficient administration and the rational exploitation of resources with respect to the environment.