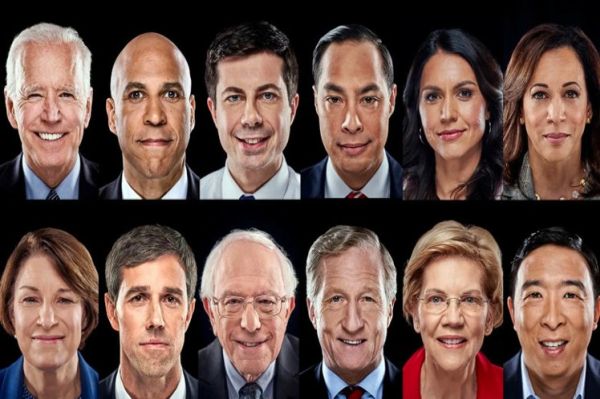 US Democratic presidential candidates have expressed their support for the impeachment inquiry launched in the House of Representatives against President Donald Trump.
While the 12 candidates to the White House who participated on Tuesday evening in the fourth Democratic debate disagree on many points, the need to promote the process against the Republican president seems to be the issue on which almost everyone agrees.

When asked why the president should be charged, instead of facing voters in the 2020 elections, Senator Elizabeth Warren said this issue is bigger than politics.

'No one is above the law, and that includes the President of the United States. Impeachment is the way that we establish that this man will not be permitted to break the law over and over without consequences,' the senator from Massachusetts stressed.

'This is about Donald Trump. But understand, it's about the next president and the next president and the next president and the future of this country. The impeachment must go forward,' Warren said during the debate held at Otterbein University, in Westerville, Ohio.

The aforementioned inquiry, which could lead to a formal accusation against the president and an impeachment trial in the Senate, is focused on Trump's calls on Ukraine to ask that country to investigate Joe Biden and his son Hunter, due to the latter's links to a natural gas company.