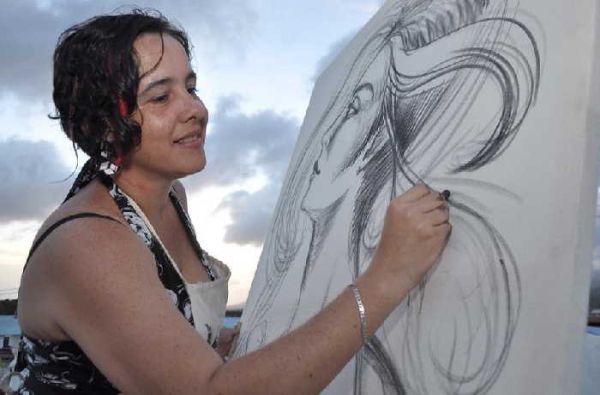 The artist, who lives in Trinidad, Cuban central province of Sancti Spiritus, for the first time participated in the Kunst in het Volkspark Festival
The Cuban artist Yudit Vidal participated for the first time in the Kunst in het Volkspark Festival in the Netherlands, where she showed her work with more than 150 exhibitors and with the presence of about 25,000 visitors.
According to diplomatic sources, the creator leads the project 'Between threads, wings and brushes', which brings together around 20 artisan-artists from the central city of Trinidad, to claim the art of lingerie and the validity of this work in the Cuban town.
With these works, Vidal achieves a change of context of the pieces (tablecloths, frayed rugs and hand embroidered), which cease to have a mere utilitarian value and become pieces of art per se.
Preservation and rescue of the intangible heritage of the city of Trinidad are the main contributions of these works, which are examples of cultural identity by keeping alive an ancestral tradition such as embroidery, said the Cuban embassy in The Netherlands.
The Festival took place in the Dutch city of Enschede and was attended by the Cuban ambassador, Soraya Alvarez, who spoke with the artist about details of the techniques used to create the works and the impact of the project on Trinidad's community.
Alvarez also spoke with Jolanda van Tellegen, organizer of the Festival, and with several Cuban residents who accompanied and entertained with traditional music, dancing and applause from the Cuban stand at the event, considered one of the largest in the country.