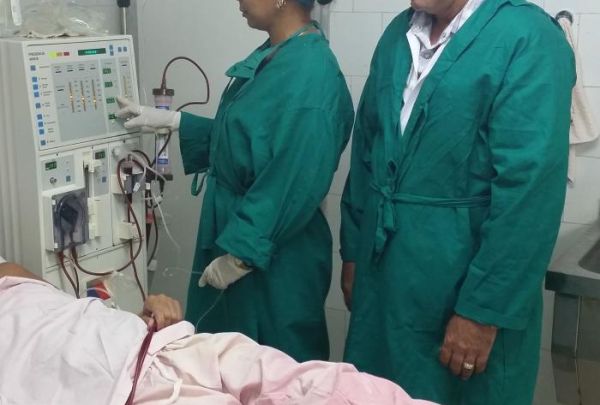 Because of the blockade, Cuba is forced to import the technology for hemodialysis and peritoneal dialysis from Europe and Asia
Nephrology has not escaped the negative effects of the economic and financial blockade imposed on Cuba by the United States, the president of the Cuban Scientific Society of Nephrology, Jorge Perez, denounced today.
The technology for hemodialysis and peritoneal dialysis is very expensive in the world, and it is not the same to be 90 miles from a very developed and powerful country that is blockading us as to be forced to import everything from Europe and Asia, Perez told Prensa Latina.
However, thanks to our State's political will, we have acquired the best equipment in prestigious world markets, but that undoubtedly implies increased costs, he commented.
Regarding scholarships, our experts have won them, but as funds from most international societies are in the United States, access has been denied to finance a Cuban nephrologist and opportunities have been missed, he added.
However, Perez, who is also the president of the Cuban Congress on Nephrology in 2018, underlined that due to that reason, most nephrologists who have received training abroad have gone to Europe, mainly to France.
Therefore, since the 1960s, Cuban nephrology followed the example of French nephrology to develop dialyses and transplants in Cuba.
At present, more than 1,400 patients live thanks to successful kidney transplants in Cuba, where there are more than 433 nephrologists, 57.3 percent of whom are women.
We are approaching international standards, but we need to improve the early detection program and provide timely and efficient treatment by interacting with risk groups and on the factors that lead to kidney damage, Perez pointed out.