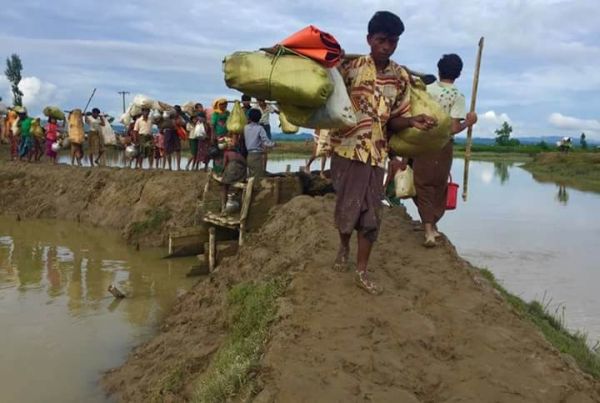 Antonio Guterres's visit will serve to call on the international community for more actions towards the refugee drama
UN Secretary General Antonio Guterres will travel to Bangladesh on Sunday, together with the President of the World Bank Group, Jim Yong Kim, to address the issue of refugees.
According to a report from the office of the spokesman of the UN Highest Representative, the visit will highlight Bangladesh's generosity, which hosted the largest influx of refugees in 2017.
It will also serve to call on the international community to commit itself to more actions aimed at addressing refugee drama.
Guterres and Jim Yong seek to lay the groundwork for further dialogue with the Government of Bangladesh on the medium-term planning of the refugee situation and for finding comprehensive solutions to the Rohingya crisis.
In Dhaka, the UN Secretary-General and the President of the World Bank Group will hold bilateral meetings with the Bangladeshi authorities, including Prime Minister Sheikh Hasina.
The United Nations High Commissioner for Refugees, Filippo Grandi, and the Executive Director of the United Nations Population Fund, Natalia Kanem, will also accompany the Secretary General.
During their stay in Bangladesh, they will be able to analyze the situation of Rohinyas new arrivals, and will evaluate the progress for a safe, voluntary and dignified return of refugees to their homes in Myanmar, in accordance with international standards.